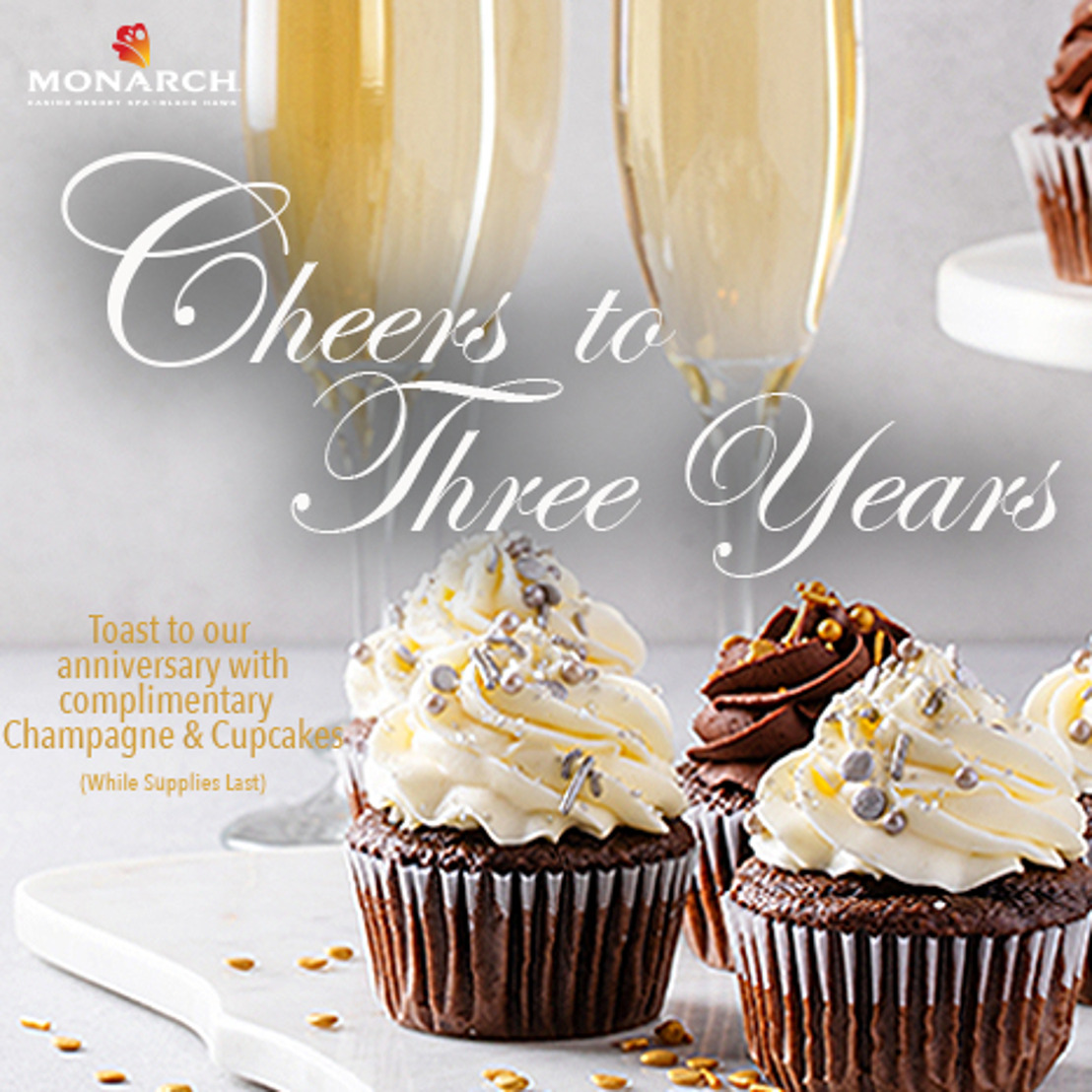 Monarch Casino Resort Spa Marks Three Years of Luxury Since its November 2020 Expansion
Celebrate with Monarch this Thursday and all weekend long!
It's been three years since the ribbon-cutting ceremony officially marked the beginning of Monarch's opening to its $400 million luxury expansion. Thinking back to 2016, when a parking structure sat where Monarch's 516 mountain-modern hotel tower now stands proud among the walls of North Clear Creek Canyon, it's been an incredible journey for Monarch's Team Members and guests alike!
Guests are cordially invited to participate in a complimentary champagne celebration and enjoy some tasty treats.
When: Thursday, November 16, 2023, 4 PM - 6 PM
Where: Monarch Casino Resort Spa, Casino Level 2, High Limit Slots Room & Monarch Stage Bar
What: Champagne and cupcakes to ring in three years of the all-new Monarch Casino Resort Spot (until supplies last!)
It's been a banner year at Monarch Casino, including its first National awards from a major news outlet, USA Today, along with dozens of industry awards. The newest includes 14 first-place awards in Strictly Slots Magazine, ranging from Best Overall Casino and Best Progressive Slots to Best Keno!
Celebrate with Monarch Casino Resort Spa by enjoying a night on the house! Now, through the end of the year, guests who book two nights will earn a third one free! Monarch's Team Members look forward to celebrating this milestone with guests on Thursday and all weekend!
Jordan Sherman M&C Communications | On behalf of Monarch Casino Resort Spa