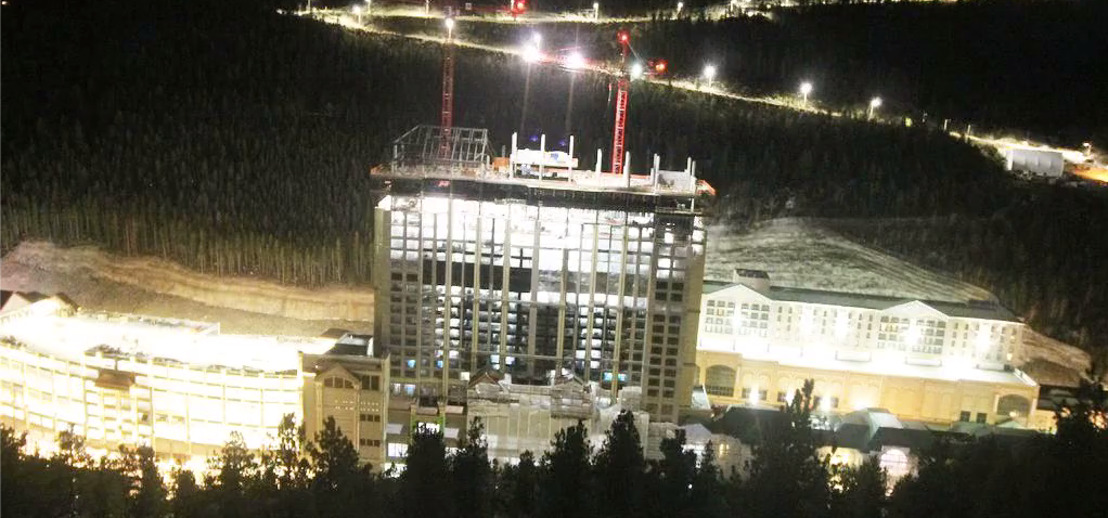 Two-year time-lapse video shows construction progress on Monarch Casino Resort Spa
Monarch Casino Resort Spa opens in 2019 featuring a new hotel, world-class spa, new restaurants, bars, casino floor, and meeting space
Monarch Casino Resort Spa is showcasing its incredible transformation with a two-year time-lapse video of the construction on its new, 23-story hotel and spa tower throughout 2018. The downloadable video shows the dramatic change to the Black Hawk skyline from two angles as the tower takes shape over the last two years.
Monarch Casino celebrated a milestone in late November as the final floor was completed. A beam signed by Monarch leadership, dignitaries and the construction crew was hoisted to the top of the tower.
The new, $400 million Monarch Casino Resort Spa will open in spring/summer 2019. To date, crews have already put in more than 756,000 work hours on the 23-story building that will feature more than 500 mountain modern rooms, suites, and meeting space, in addition to new restaurants, bars, and the luxurious, roof-top pool and a full-service spa.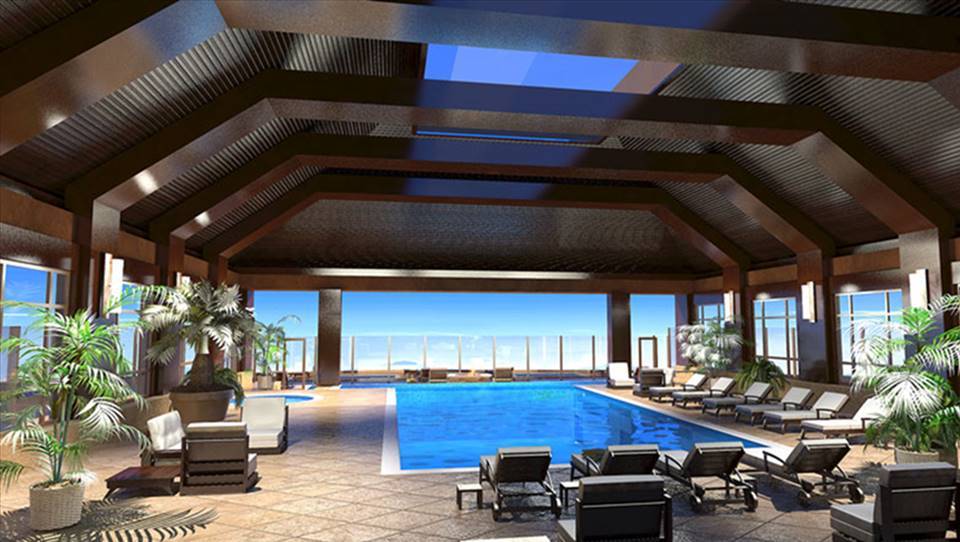 "We are creating a luxury resort experience the likes of which Black Hawk has never seen before," said Monarch Casino Chief Operating Officer David Farahi. "The crown jewel is going to be our world-class spa on the top of the Monarch Casino Resort Spa tower."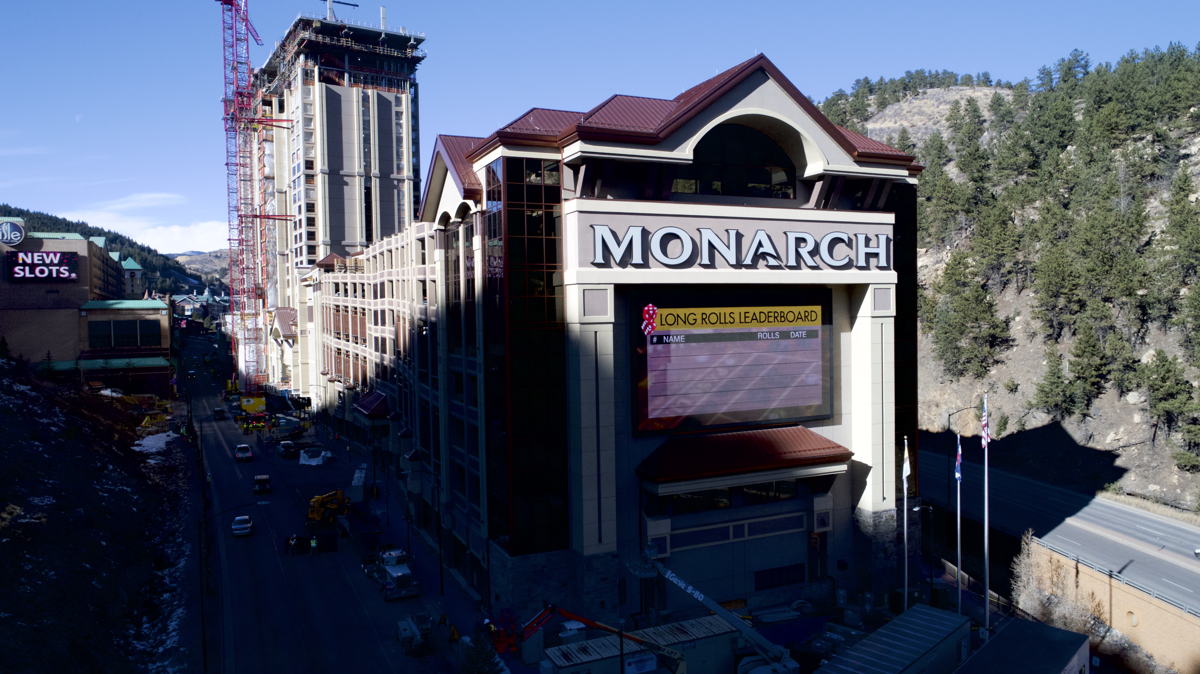 In addition to changing the face of Black Hawk, Monarch Casino Resort is also bringing 1,000 new jobs to the area. Anyone looking for a new career is highly encouraged to contact the human resources department, especially job seekers looking for a great new position in the spa, food and beverage services, as well as the finance, engineering, and management departments.
Diane Mulligan PR Contact, M&C Communications | on behalf of Monarch Casino Resort Spa