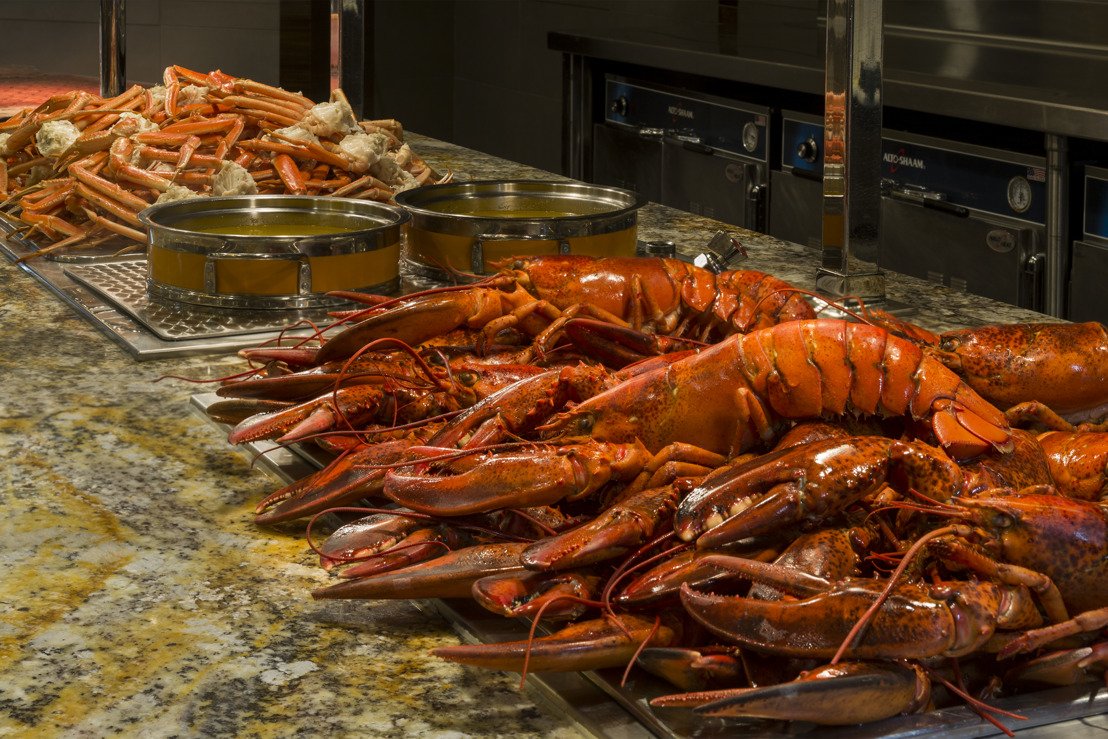 Monarch Casino Resort Spa celebrates National Crab Meat Day March 9
Everyone's favorite crustacean served up daily on Monarch Casino Resort Spa's buffet
Wednesday, March 6, 2019 — Monarch Casino Resort Spa is gearing to celebrate National Crab Day on Saturday, March 9th. The light-hearted holiday gives crab meat lovers yet another reason to celebrate their favorite crustacean, served up every day on the buffet at Monarch Casino Resort Spa buffet.
Each year, about 1.5 million tons of crab are consumed around the world, and it's healthy, too: crab meat is low in fat and contains only about 82 calories per 3-ounce serving. Crabs have several predators, including seagulls, sea otters, octopuses, and- of course- humans.
Crab legs aren't the only item on Monarch Casino Resort Spa's buffet! Enjoy crowd-pleasing favorites every night like prime rib, whole Maine lobster, a pho station, Southwest bar, salad bar, and dessert station piled high with sweet treats! Monarch's buffet is the only one in Black Hawk open every day and also serves breakfast seven days a week.
Guests 21 and older are welcome to enjoy Monarch Casino Resort Spa's buffet, just a short drive from Denver through picturesque Clear Creek Canyon!
Diane Mulligan PR Contact, M&C Communications | on behalf of Monarch Casino Black Hawk