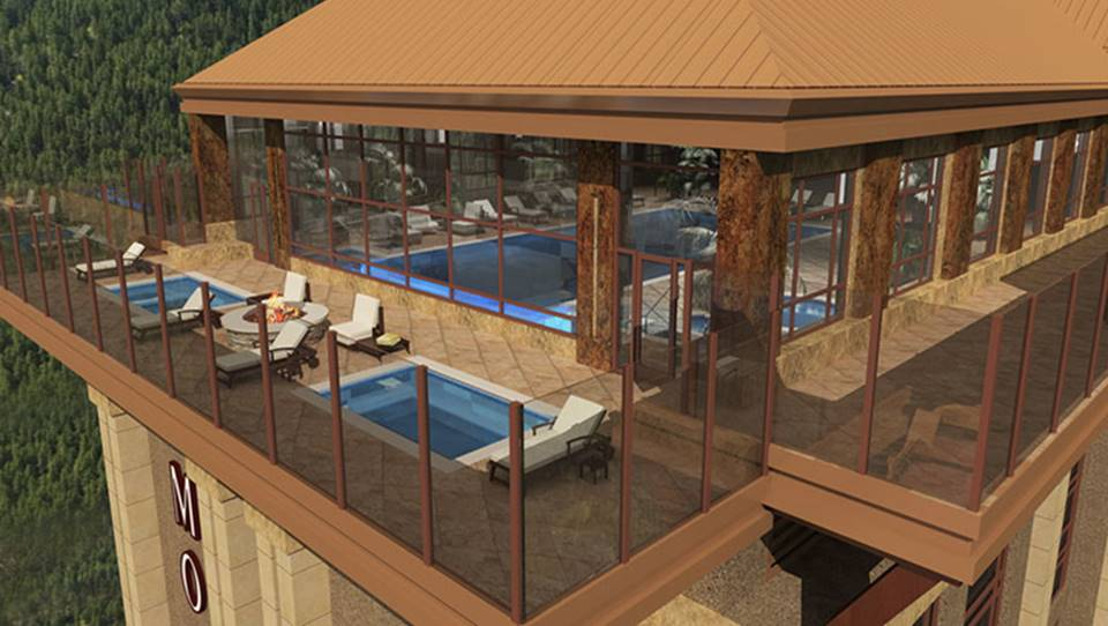 UPDATED WITH VIDEO & PHOTOS: Monarch Casino Black Hawk breaks ground at site of planned 23-story hotel, luxury spa
Destination resort in historic mountain town to replace parking structure imploded in December
Monday, February 6, 2017 — A ribbon cutting ceremony on Wednesday, Feb. 8 at 10:30 a.m. will mark the final phase of the Monarch Casino Black Hawk expansion which will dramatically change the entryway to the city. The 23-story hotel tower will rise in the same location as the former Monarch parking structure that was imploded in safe- and spectacular- fashion Dec. 21.
The hotel tower and casino expansion project will nearly double the approximately 30,000 existing square feet of casino space and add approximately 500 guest rooms and suites, an upscale spa and pool facility, a total of four restaurants, and several new bars.
"Today we mark the beginning of our hotel tower construction, the next phase in our approved master plan to bring a world-class resort to the Black Hawk market. Located just 45 minutes from downtown Denver, we look forward to introducing Coloradans to our premium product and exceptional service," said John Farahi, Co-Chairman and Chief Executive Officer of Monarch Casino & Resort, Inc.
What: Ribbon Cutting to kick off construction of the Monarch Casino Black Hawk hotel tower
When: 10:30a.m. Wednesday, Feb. 8th
Where: Black Hawk Casino parking garage, 488 Main St, Black Hawk, CO 80422
Diane Mulligan Public Relations Contact, M&C Communications