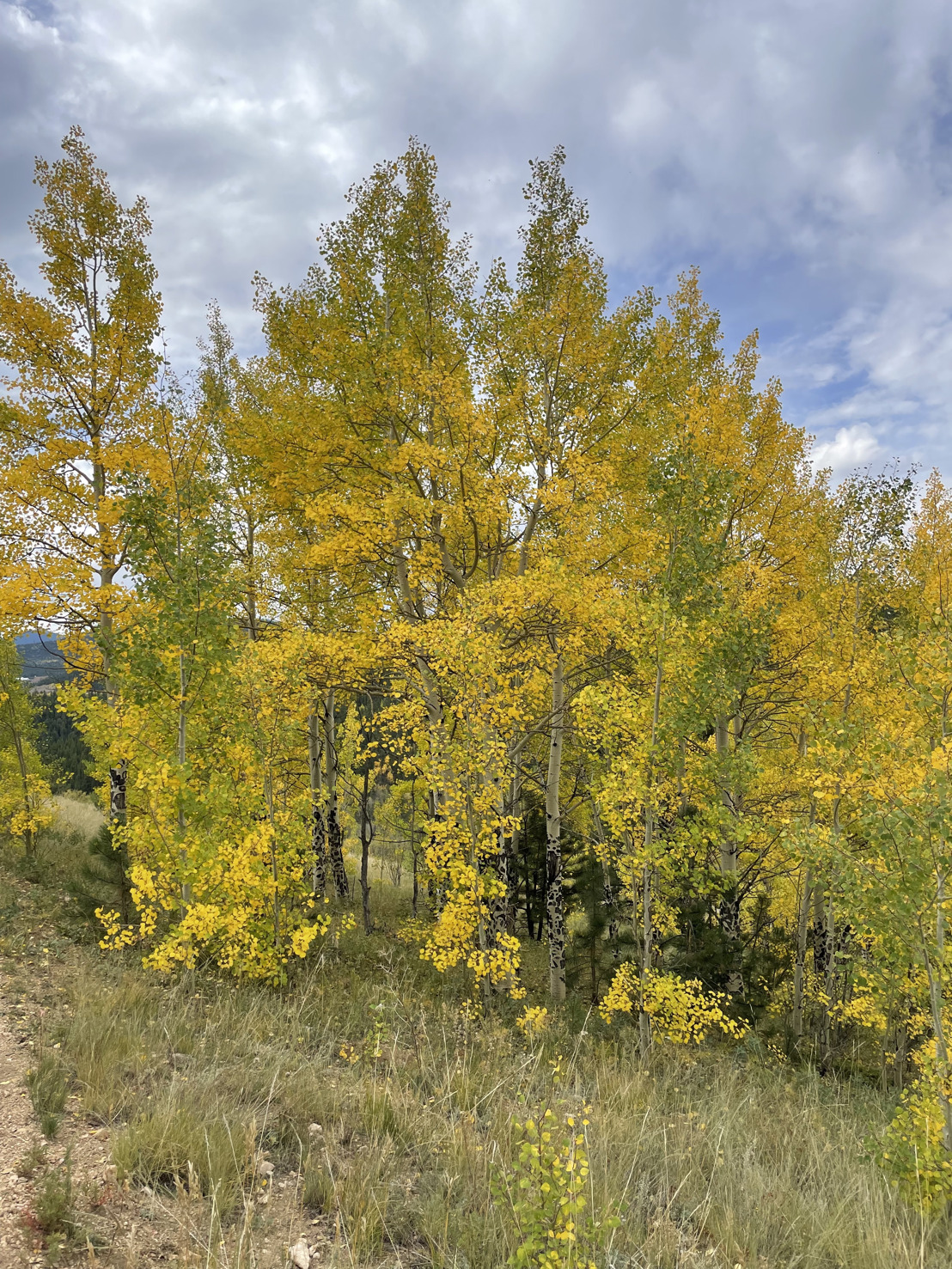 Make Monarch Casino Resort Spa your Leaf Peeping Home Base
There's gold in the hills near Monarch! After you strike it rich in sightseeing, continue the experience by staying and playing at Monarch
As fall foliage begins to hit its peak this weekend, you won't want to miss the pops of golden yellow Aspen dotting through the forests of pine. But before you pack up the car to head to a crowded spot like Kenosha Pass, consider exploring new terrain just 35 minutes west of Denver in Black Hawk.
Enjoy the fall views on a hike at Maryland Mountain in Black Hawk or Golden Gate Canyon State Park in neighboring Golden. If you'd rather take in the views from the car, drive the Peak to Peak Scenic Byway beginning in Black Hawk and heading 55 miles north to Estes Park by way of CO-119, CO-72, and CO-7.
After you've snapped your selfies and hiked the trails, head over to Monarch Casino Resort Spa in Black Hawk to catch even more fall color on the roof deck 23 floors up overlooking the valley. Grab a drink, snuggle next to the open fire pits, and take in the view from a comfortable seat on the outdoor sun deck. Or, dial up your leaf peeping a notch and take in the colorful scenery in a steamy outdoor jetted tub!
Dining: Afterward, head down the elevator to grab a filet mignon at the award-winning Monarch Chophouse, enjoy contemporary Latin fare at https://bit.ly/BistroMariposa, nosh on American and Asian-inspired dishes any time of day at Twenty-Four 7 or dabble in endless global cuisine options at The Buffet.
Spa: If you're sore from hiking, indulge in a relaxing massage at our world-class spa equipped with amenities like a mountain stone bath and herbal steam rooms that you can't find anywhere else.
Sports: This weekend there are football games scheduled with every college and pro Colorado team at the all-new BetMonarch Sportsbook and Lounge, so why not catch the action on a 22-foot monitor with a state-of-the-art surround sound system?
Casino: And if you're having too much fun to head home, stay for the night by booking a room at one of our 516 hotel rooms and suites and try your hand at red hot no limit Baccarat or Blackjack action on the casino floor.
To learn more about entertainment, dining, and spa options, visit https://monarchblackhawk.com/.
Jordan Sherman M&C Communications | On behalf of Monarch Casino Resort Spa