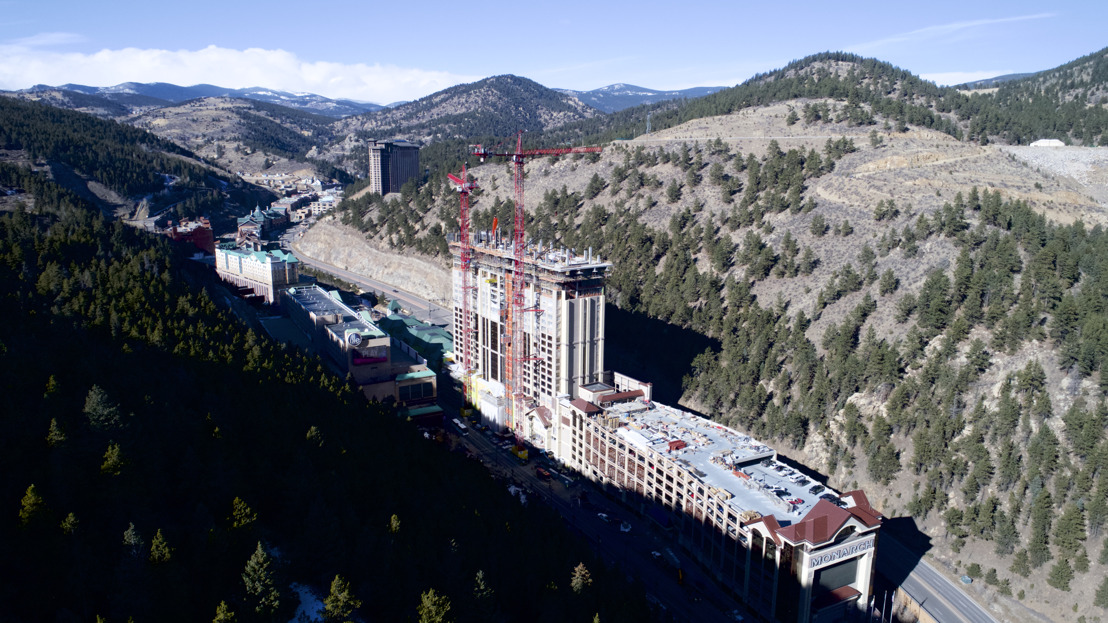 It's the two year implosion anniversary of Monarch Casino Resort Spa's old parking garage
The countdown is on 'til the opening of the luxurious new 23-story resort and spa
A lot has happened in the two years since Monarch Casino imploded its old parking garage on December 21, 2016 to make way for a luxurious world-class resort set to open mid-2019!
(Take another look at drone footage of the implosion!)
Monarch Casino Resort Spa celebrated a major construction milestone in November as the new building reached its final height of 23 stories. A traditional topping off ceremony commemorated the achievement with Monarch leadership, team members and invited dignitaries signing a ceremonial beam flown into place on the top of the building. This holiday season, Black Hawk visitors are greeted by a lighted Christmas tree on the top of the new Monarch resort building.
Monarch Casino Resort Spa also includes number of environmentally friendly features, including high-efficiency heating and cooling systems, efficient hot water heaters and plumbing fixtures, LED lighting systems and occupancy sensors that turn lights off when no one is in the room. The new Monarch garage features charging stations for electric vehicles: 5 Tesla charging stations and 2 universal charging stations that work with everything from Nissan to BMW. At the bar and buffet, Monarch Casino has switched to straws-on-request, saving more than 180,000 single-use plastic straws per month.
Monarch Casino has also been busy filling out its staff with team members who can't wait to provide an unbelievable experience to Monarch Casino Spa Resort guests. Monarch Casino Resort Spa will be filling 1,000 jobs in the spa, food and beverage services in additional to positions in finance, engineering, and management. The new team will be needed throughout several new restaurants, bars, and an upscale spa like you've never seen before.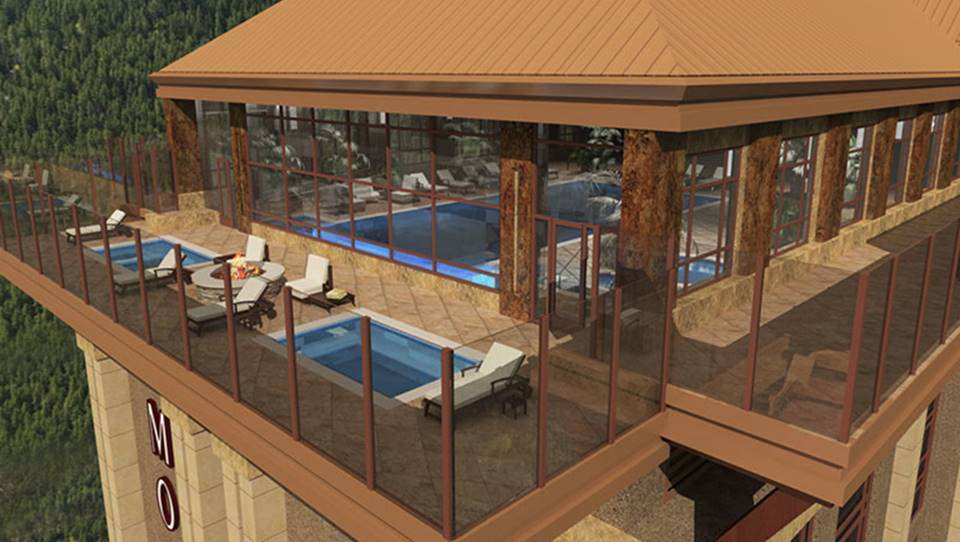 The new, $400 million Monarch Casino Resort Spa will open in spring/summer 2019. To date, crews have already put in more than 756,000 work hours on the 23-story building that will feature more than 500 mountain modern rooms, suites, and meeting space, in addition to new restaurants, bars and the luxurious, full-service spa.
Diane Mulligan PR Contact, M&C Communications | on behalf of Monarch Casino Resort Spa