Enter Noodle Nirvana at Twenty-Four 7, Authentic Ramen has Arrived!
Tonkatsu, Miso, and Shohyu ramen join a stellar lineup of Asian cuisine
With several rounds of wintry weather already impacting Colorado this fall, Monarch Casino Resort Spa is pleased to announce a trio of authentic ramen dishes guaranteed to warm the body and soul of Twenty-Four 7's diners! Featuring traditional flavors and bold spices, each of the three featured dishes is made to order and served hot. Learn more about each below!
Twenty-Four 7's Tonkatsu Ramen is as steeped in tradition as in taste. Originating from Hakata, Japan, this rich and creamy pork-based broth features succulent slices of pork belly, soft-boiled eggs, bamboo shoots, and green onions.
Shoya Ramen embraces the timeless flavors of Tokyo. It's a soy-based broth infused with a symphony of chicken, vegetables, and traditional ramen noodles. Adorned with soft egg, corn, pickled ginger, a whisp of nori, garlic chili oil, and a garnish of marinated bamboo shoots, Twenty-Four 7 pays homage to more than a century of Japanese tradition.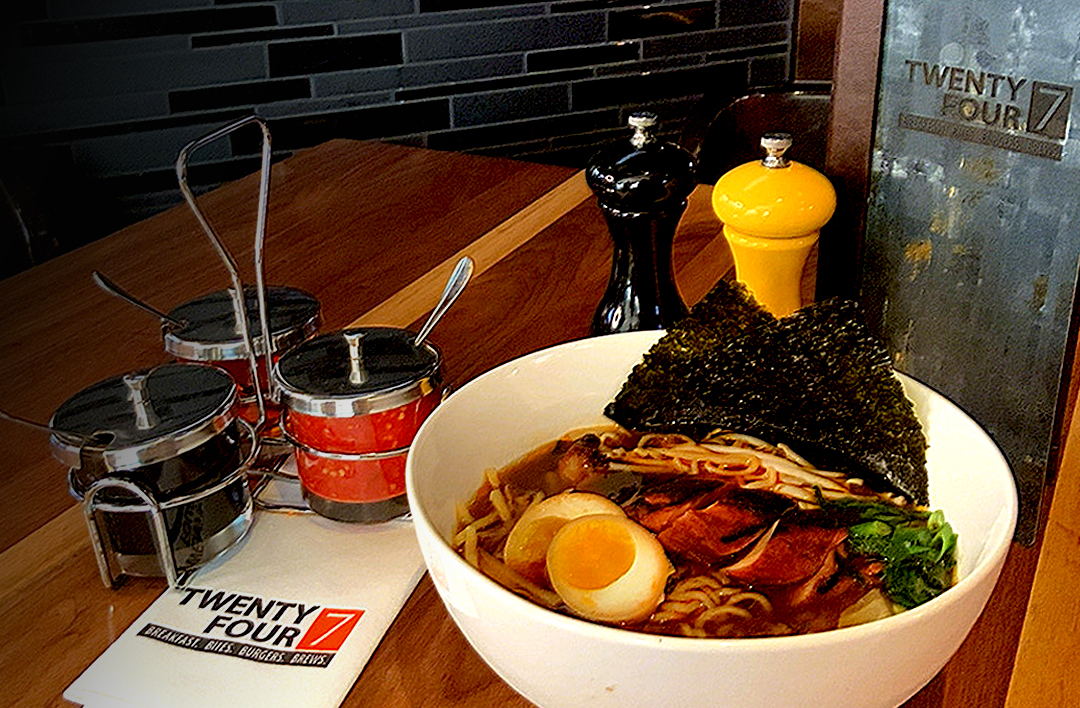 Rounding out the trio of new dishes is the Miso Ramen. This dish has quite the back story as it came to be in the early 50s when an intoxicated customer at a Hokkaido, Japan restaurant requested noodles be put in his miso soup, giving rise to a brand new variation of ramen! Twenty-Four 7's chefs honor this happy accident with a familiar miso broth featuring broccoli, spinach, bean sprouts, pickled ginger root, nori, and a kick of garlic chili oil, ensuring each spoonful is as warm and comforting as it is invigorating.
These dishes join guests' familiar favorites, such as the kimchi fried rice, lo mein, and kung pao duo.
Twenty-Four 7's all-new menu can be found here. It's always best to book a reservation! While it's true that this restaurant lives up to its namesake, the ramen menu will only be available from 11 a.m. to 11 p.m. but will be available daily!
Jordan Sherman M&C Communications | On behalf of Monarch Casino Resort Spa