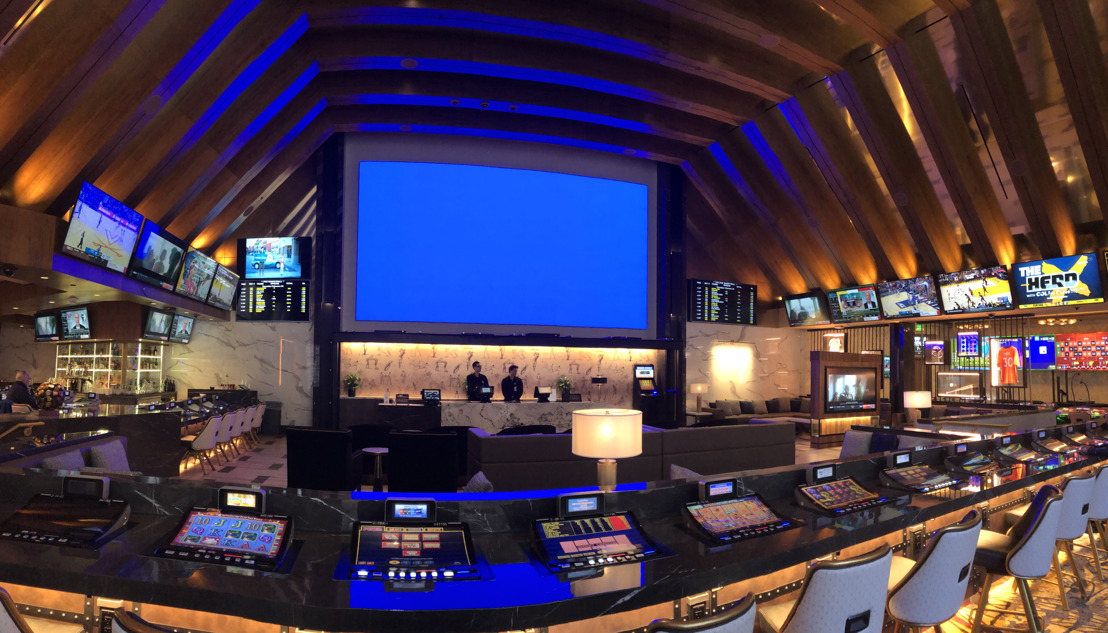 Dance with your hometown team this March at BetMonarch Sportsbook & Lounge, Colorado's only local retail sportsbook
Colorado's newest sportsbook promises a fan and betting experience like no other for the greatest sports spectacle of the year
The only thing more difficult than filling out a bracket this time of the year is deciding where to watch the games! Here are 3 reasons why dancing at Monarch Casino's BetMonarch Sportsbook & Lounge, is the cure to your madness this March!
It's like being at the game, without being at the game: There's a 22-foot monitor to watch every play of the game, just above the sports betting desk along with more than a dozen other TVs in and around the sportsbook. The massive monitor pairs perfectly with a state-of-the-art sound system that makes guests feel like they're at the game. Seating is so much more comfortable than arena bleachers and food options fresh from the kitchen!
Earn comps, lots of comps! Every bet, win, lose, or push, earns guests points they can redeem anywhere at Monarch Casino Resort Spa, including at any of the four elevated dining options, the relaxing and rejuvenating Spa Monarch, and Monarch's mountain modern luxury hotel.
BetMonarch is local! Cheer on the Rams or whoever your hometown team is at Colorado's only local sportsbook! Local means guests save because fees are often baked into lines at national sportsbooks, making wagers more expensive for users. Not at BetMonarch! Local means better lines, not to mention the best customer service in the business!
If you're superstitious or even just a little "stitious" about watching the team you bet on, you can place a wager at any of the BetMonarch kiosks spread out across the gaming floor then play one of over 1,000 electronic gaming machines, 40 table games featuring the red-hot action of blackjack, craps, baccarat, roulette and more, or experience heart-pounding live-action no-limit poker in the all-new poker room.
Make the short drive to Monarch Casino Resort Spa, located only 45 minutes west of Denver, park in Monarch's free hi-tech covered garage, and enjoy the shortest walk in Black Hawk from car door to gaming floor! Or, place your bets anywhere in Colorado using the BetMonarch app, available free to download on Apple and Android devices.
Jordan Sherman M&C Communications | On behalf of Monarch Casino Resort Spa