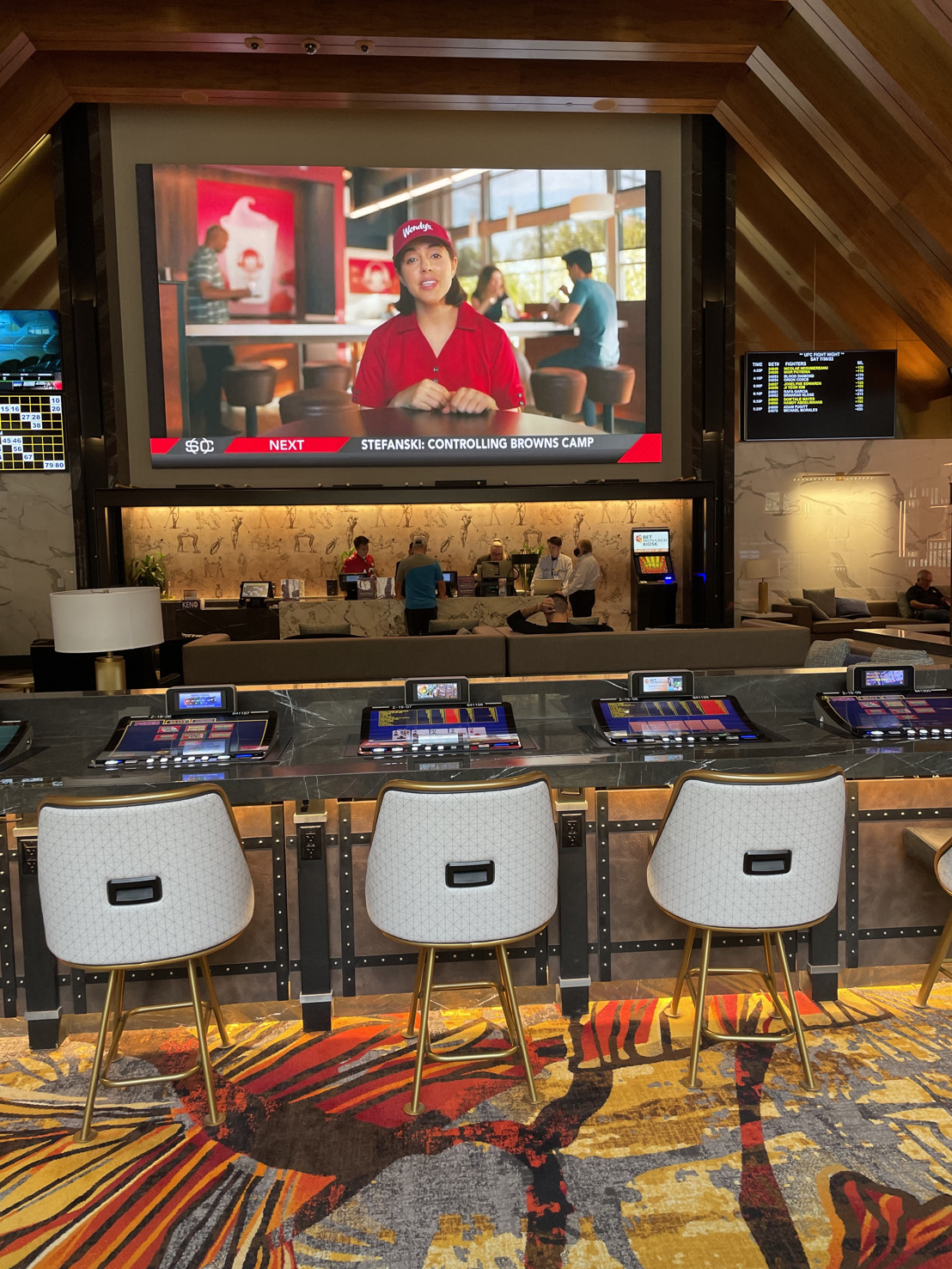 Bet on fun this Saturday by watching blue and orange football at the all-new BetMonarch Sportsbook & Lounge!
Beat Denver's 95° heat and take in Denver's first pre-season home game in luxury (and air conditioning)
For the first time this year, Denver fans can watch their favorite team play a game since the blockbuster that brought Russell Wilson to the Mile High City. Even if he doesn't play any snaps this Saturday, football is back and that's reason enough to be excited!
Monarch Casino Resort Spa's BetMonarch Sportsbook & Lounge is the premier place to wager and watch your favorite professional football team! Equipped with a 22-foot monitor, state-of-the-art surround sound system, and countless other eye-grabbing screens, you'll be sure to catch every pass, tackle and kick in HD. When Russ is cooking and drops a perfect deep ball into Sutton's arms on a go route for a score, you won't have to be at the game to feel like you're at the game.
There's a full slate of games this weekend, so beat the heat and join us in the air conditioning in Black Hawk! Every bet placed (win or lose) earns comps redeemable across Monarch's luxury resort including fine dining restaurants, such as Bistro Mariposa, next to the sportsbook.
Colorado's premier gaming resort destination, Monarch Casino Resort Spa is a short 45-minute drive from Denver. Come for the games and stay for the red-hot no limit action of the gaming floor, award-winning dining, world-class spa, and luxury accommodations!
Jordan Sherman M&C Communications | On behalf of Monarch Casino Resort Spa