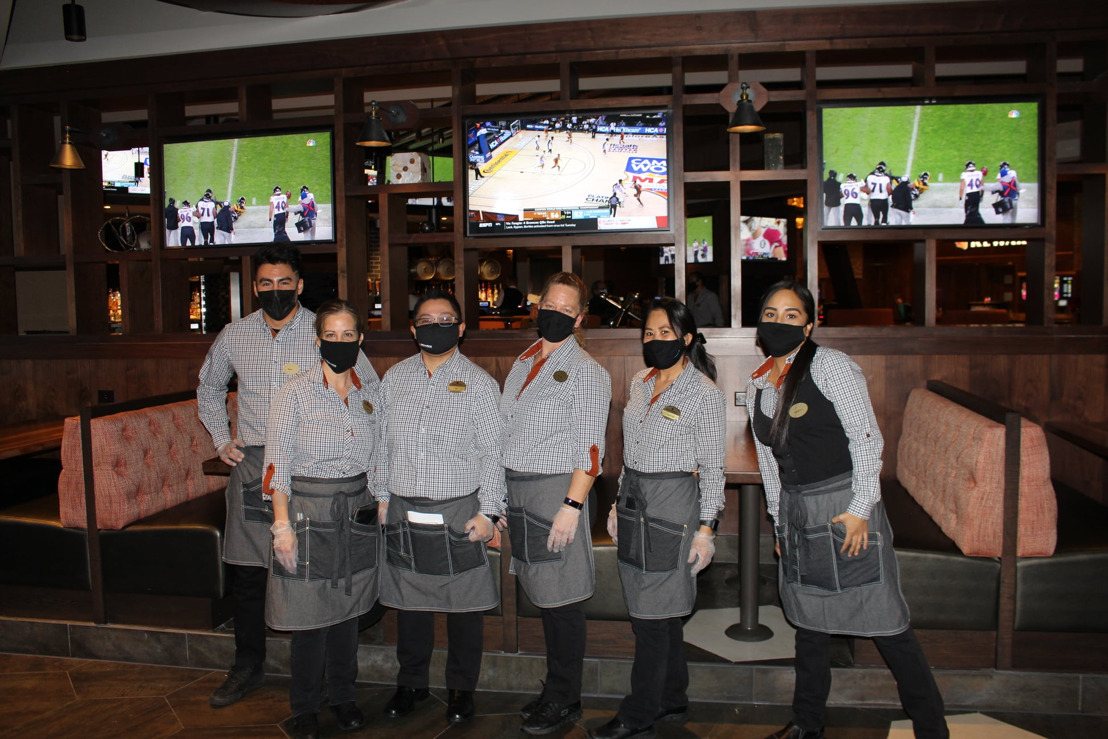 $3000 bonus + a new FT job with benefits? Apply today, start tomorrow at Monarch Casino Resort Spa
New Team Members can apply for new $1600 "Colorado Jumpstart" employment incentive and get $1400 in Monarch Casino Resort Spa new-hire incentives, industry-leading pay & benefits
Hard-working Coloradans who've been waiting for the right opportunity to jump back into the job market can play their cards just right and take advantage of the new "Colorado Jumpstart" $1600 state employment bonus PLUS a $1400 new-hire incentive from Monarch Casino Resort Spa for going back to work by the end of May.
But job seekers need to hurry, the state bonus goes down $400 in June.
Monarch Casino Resort Spa needs to hire more than 300 additional Team Members who will enjoy an exciting and stable new career at Monarch Casino Resort Spa with full-time positions, industry-leading hourly wages, and a complete benefits package. Monarch Casino Resort Spa offers:
$19.50/hr to hotel housekeepers
$21/hr to housekeeping manager
Highly competitive benefits package (including health, dental, vision, 401k, PTO, and more!)
New Team Members will need to meet the requirements for the "Colorado Jumpstart" program to qualify for the $1600 state bonus. Almost all open Monarch Team Member positions are eligible for the new-hire incentive. Job seekers can see all open positions and apply on Monarch Casino Resort Spa's jobs page.
Once hired, the relaxing drive to work is just a short trip through beautiful Clear Creek Canyon with no traffic and only 1 traffic light- a shorter commute than the poor folks who work in downtown Denver.
Or, skip the drive and take the heavily subsidized and comfortable shuttle from nearly anywhere in the Denver metro area to Black Hawk.
Monarch Casino Resort Spa's metamorphosis creates mroe than 300 opportunities for hospitality-minded, hard-working Coloradans to start a new full-time career with benefits!
Is your passion learning the ins and the outs of a fast-paced kitchen that prepares mouth-watering entrees for hungry guests?

Maybe you are looking for direct interaction with excited guests hoping to win big by becoming a table games dealer?!

If you want to be the last Team Member guests see as they cash out after a big win, Monarch has multiple positions available to work at the cage!

Or, maybe you want to be a part of a guest's relaxing experience at the all-new Spa Monarch?
There is something for everyone available now!
Join the Monarch Casino Resort Spa team to be a part of fine dining, luxurious lodging, a serene spa, and Colorado's newest games. Monarch Casino Resort Spa offers its guests a Las Vegas experience and its Team Members some of the best benefits in the industry, conveniently located just minutes from Denver in beautiful Black Hawk, CO.
Sarah Beatty PR Contact, M&C Communications | On behalf of Monarch Casino Resort Spa